Whilst coloured overlays are a useful tool, they may not offer the best long-term solution. Precision tinted spectacle lenses may prove more beneficial when copying from the board or from another book for example. The colour of these spectacle lenses is usually different from the colour chosen as an overlay.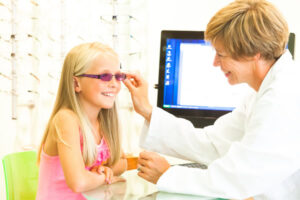 All precision tinted lenses prescribed by a Cerium vision specialist following a Colorimetry assessment are tinted at Cerium's specialist tinting facility. A certificate of authenticity is issued with every pair of lenses.
For more information please refer to the colorimetry protocol.